Display Print Pen Style Option Added
The line weights that SoftPlan will print items with can be displayed on the drawing using the Display Printe Pen Style Option in the Visible Items dialog.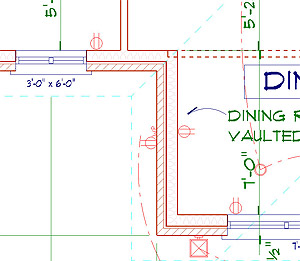 ---
Framing Schedules Added
Floor, ceiling, and roof framing schedules have been added as seperate items to the Visible items dialog.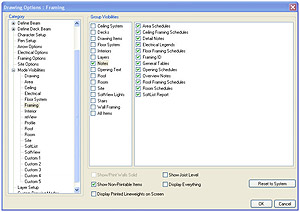 ---
Openings Added
Openings are now items available to specify visibility for in the Visible Items menu.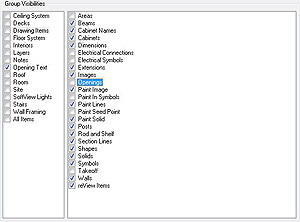 ---
Paint Seed Point Added to Visible Items
---
Show Polygon Shading Option Added
When selected polygon items such as site polys, roofs, and subfloor display with a very light shade. Note: This is on screen only, the shading does not print.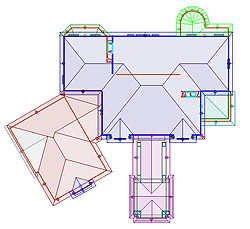 ---
Walls Added