Adjust Wall Material Command Added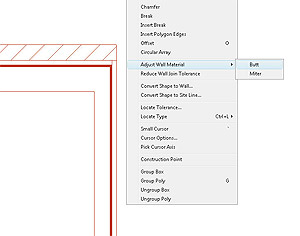 ---
Difference Command Added
The Difference command is used to compare the changes between two versions of the same drawing. Using the Difference command allows you to highlight the changes that have been made between the current drawing and another selected version of the drawing.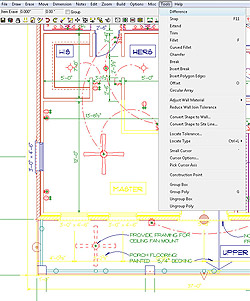 ---
Fillet Works on Curved Walls
---
Insert Polygon Edges Command Added
Existing polygon based items such as rooms, decking and joists can have addition corners added to their shapes by using the Insert Polygon Edges command.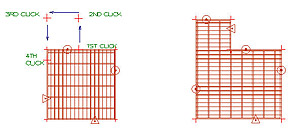 ---
Reduce Wall Join Tolerance Added
Select a wall join and all the participating walls will automatically have the wall join tolerance decreased, used to properly form corners where many corners are in close proximity to each other.