Automatic Labeling Added to Stairs
When you edit a stair the following automatic labeling functions are now available; Add Direction Arrow, Add Riser Count, and Add Break.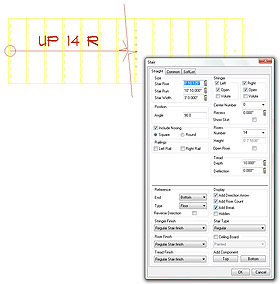 ---
Ceiling Finish Option Added to Stairs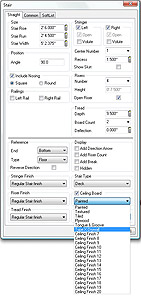 ---
Cross Sections Containing Stairs Will Automatically Have the Lines of the Stairs Grouped Together
---
Hidden Option Added
Selecting the hidden option removes stairs from any print output. This feature is useful when working with stairs over closets for example.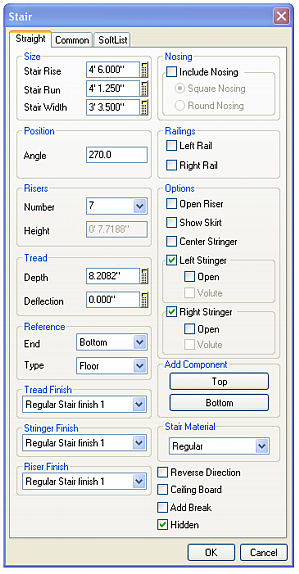 ---
Landings Move In SoftView
---
Link Floors Can Affect the Placement of Stairs on the Associated Floors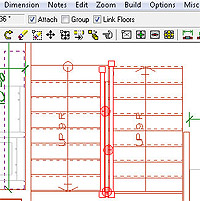 ---
Material Types Added to Stringer, Tread, and Riser
This feature is used to define different materials for each. For example a stairs with painted stingers and risers and oak treads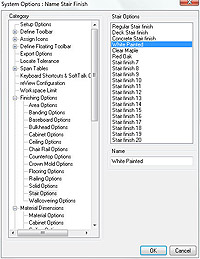 ---
Number of Center Stringers Option Added to Edit Stair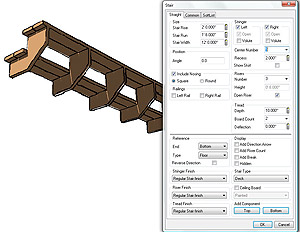 ---
Stringer Depth Option Added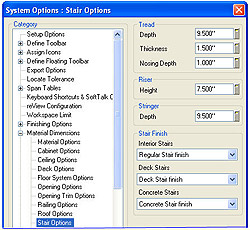 ---
Stringer Recess Option Added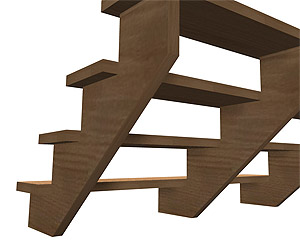 ---
Winder Stairs Added to the Library