Butler Pantry, Storage Room, Screened Porch, Deck Room, Game Room, Patio, Mud Room, and Hearth Room Added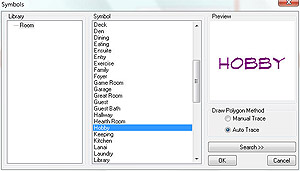 ---
Ceilings Added to Items That Are Placed When a Room Is Used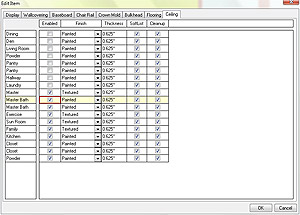 ---
Design Size Option Added
In Room Mode edit, select Design Size; a rounded size is added to the drawing. These sizes are enabled on an individual room basis, and would typically be associated with design or presentation drawings.
---
Fill Can Be .JPG, .BMP, TIF, or .PNG Textures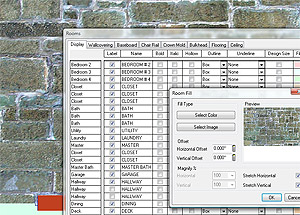 ---
Pen Setting Added to Room Labels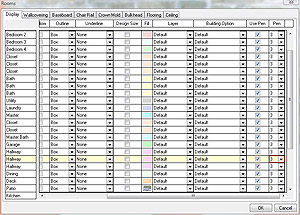 ---
Rooms Added to Type Erase
Type Erase of Rooms is located Under Individual Items selection.
---
Room Finish Schedule Added
The Roof Finish Schedule command has been added. Information for Ceiling, Flooring, Wall Covering, Baseboard, Chair Rail, Crown Mold, and Bulkhead for all the floors in the house can be automatically added to the schedule.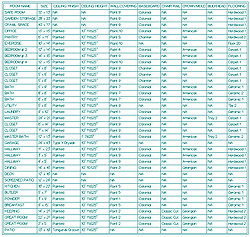 ---
Room Names Have Access to Text Properties: Bold, Italic, and Hollow and All Underline Styles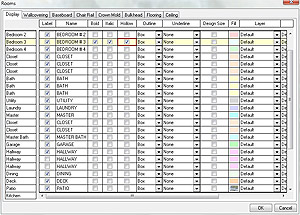 ---
Room Names Reverse
---
Symbols Can Be Moved in Room Mode