20 High Quality Columns Added to Library
SoftPlan now has 20 new columns in its library of predefined posts.
---
Adjust Height to Fit Beam Will Reference Beams on Other Floors in the Assembled Floor List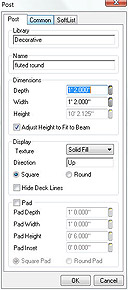 ---
Anchor Option Added
Using the anchor option, a post can no longer be moved, reversed, adjusted ect. without the user first confirming the change.
---
'H' Column Added to Structural Library
---
Pen Setting Added for Post, Post Pad, and Post-Solid Fill
---
Pressure Treated Posts Added to Structural Library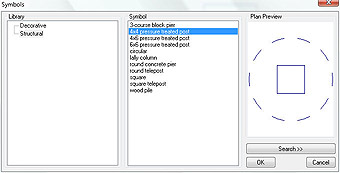 ---
Type Erase Entry Added