Cleat Command Added
This new command places a Cleat or Plate on top of floor joist to support roof framing. This is useful for designs such as the cape cod design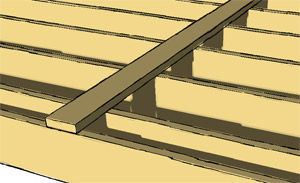 ---
Cover Floor Option Added to Wall Edit
The cover floor option will pull the outermost wall material down to cover the depth of the floor system and will automatically set if the subfloor is present.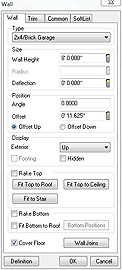 ---
Deck Framing Is Displayed and Extracted When the Floor Framing Generate Drawing Is Used
Deck Framing can be displayed and extracted when the Floor Framing Generate drawing is used.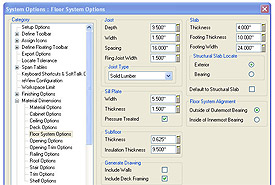 ---
Extensions and Dimensions Can Be Added to Framing Members
Extensions and Dimensions can be added to Framing Members.
---
Footing Lines in Floor System Mode Added
---
Items Display with a Shaded Fill
Items on the floor system display with a shaded fill. This new feature makes it easier to read the drawing.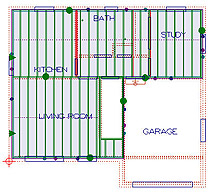 ---
Joist Hanger Control Added for Each End of a Floor Joist
---
Sister Joist Command Added
The Sister Joist command automatically places an identical joist directly next to the selected joist.
Watch Movie
---
Show Polygon Shaded in Visible Items Will Shade Flooring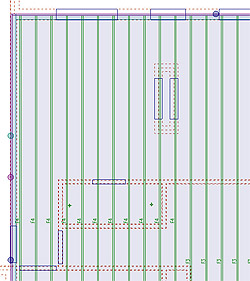 ---
Subfloor Available to Dimension and Extension in Floor System Mode
In Floor System mode, subfloor is now an item that can be dimensioned and extensioned.
---
Type Erase Entry for Slab Footing Added