Ability to Lock Added
A Lock selection is available on the Building Options dialogs. Items assigned to the Building Option cannot be erased or moved.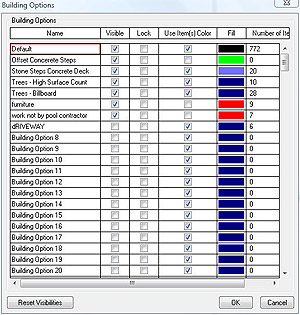 ---
Added to Type Erase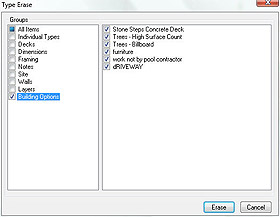 ---
Default Visibility Section Added
In Version 14, a default visibility section has been added to Building Options. The default building option can be used to turn off items assigned to other building options so that individual building options can be viewed by themselves.
---
Number of Building Options Increased to 250
---
Status Bar Has Entry Displaying Current Building Option
When items are drawn, they're placed on the current Building Option.
---
Table Columns can be Resized
Building Options table columns can be resized