Good News from NAHB's Chief Economist
The NAHB chief economist, David Crowe, reports that January housing starts are up 1.5%. And more importantly, they're almost at the 700,000 mark. We're excited to learn that things are starting to return to normal. Click here to view the full report on youtube.
Survey Results
In the last newsletter, we asked our users about creating energy reports. We found that:
80.4% say that an energy compliance report is required to obtain a building permit.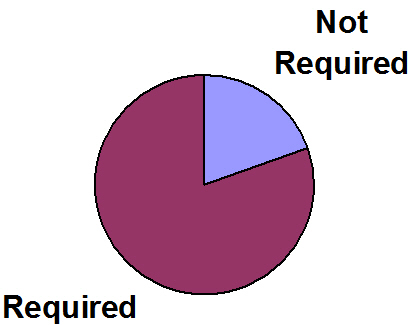 When asked who creates the energy compliance report:
43% said that their designer creates the report.
18% said their HVAC contractor creates the report
16% said the builder creates it
14% said their engineer creates it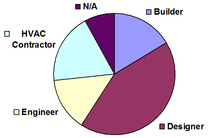 When asked how the report is calculated, 60.5% of users said that REScheck is used to create the report. 32.6% said that they calculated it by hand.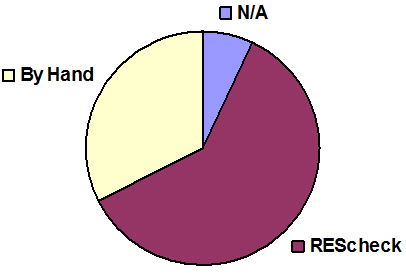 We hope that the last newsletter illustrated how easy it is to use SoftPlan's integration with REScheck to create energy compliance reports. And we hope that you're inspired to try it for yourself and save some money in the process!
Training Information
Our live online training classes will be running throughout the spring. The next class we're offering is the
Roof class
. This is a relatively new class that has gotten a lot of great reviews. The Roof class runs from
March 20-23
.
If you've ever wanted to get more out of your material estimations, the
SoftList class
is for you. The SoftList class is offered
April 17-20
.
In Your Toolbox: Display Height
The Display Height is the height of the wall that is visible in plan view. The Display Height option in the Wall Definition menu allows you to control which wall materials will be visible in plan view.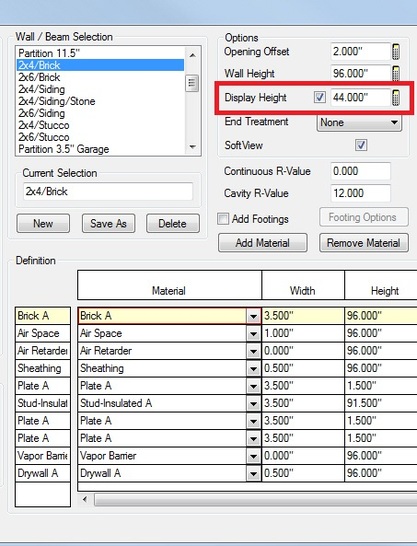 For example:
An 8' wall is drawn with two veneers, stone on the bottom quarter and siding above. Currently, the Display Height for the wall is set to 44 inches and only siding can be seen in plan view. If you want show that the bottom portion is stone, set the Display Height to a height where the stone will be visible, for example, 16".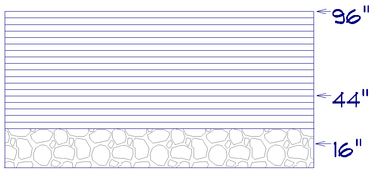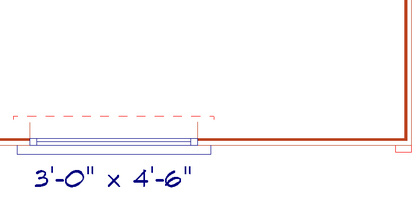 Siding in Plan View: Display Height = 44"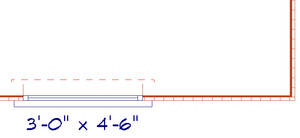 Stone in Plan View: Display Height = 16"
TechTips
Q: My elevations and cross sections are Shaded, I need to print them in visible line so that I can paint them and add notes.
A: When a 3D elevation or cross section is first generated, it will automatically appear in Shaded mode. The Shaded views need to be saved as Drawings in order to add notes and paint to them. Select File > Save> Save As and enter a name for the drawing. The drawing will be saved in the Elevations > Drawings section of the Navigation pane. Open the saved elevation drawing to add paint, notes, and dimensions.
Q: I know that I can disable Auto Dimension and Extension in the Setup Options dialog, but is there a faster way to disable Auto Dimension and Extension?

A: Yes, on the toolbar there is an Auto Dimension and Extension icon. By default, it is enabled and the icon is highlighted. To quickly disable Auto Dimension, select the toolbar icon again. The icon highlighting will be removed and Auto Dimension will be disabled, allowing you to draw items without them being automatically dimensioned.