Site Plans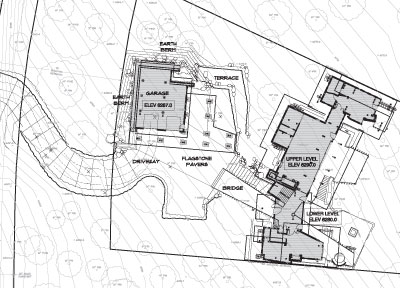 SoftPlan's site plan mode allows you to have complete control over all aspects of the design within SoftPlan. Whether it's free form sketching, precise input using surveyors co-ordinates or the conversion of an outside CAD file to SoftPlan format, a site plan can be quickly input.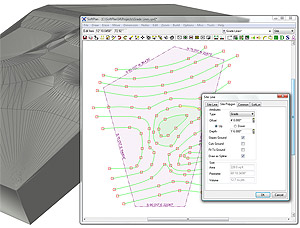 If it is simply a site plan for 3-Dimensional purposes, then the site plan can be free formed sketched in. Within the options of the site, the house's elevation can be set.
If an accurate representation is needed, simply input the co-ordinates of the Site Plan. As the direction, length, and if necessary radius are input, SoftPlan will automatically draw the lines relative to the user definable North Point.
Alternatively, if you are able to secure a CAD file using SoftPlan Import Feature, the drawing file can be imported. Then by using the SoftPlan Convert Lines to Site Lines tool, the simplistic 2D drawing can be quickly converted to a 3D site plan.
Regardless of how the site plan layout is achieved, it can be viewed in SoftView 3D, Elevations, and Cross Section. Through the addition of shot points or the addition of grade lines/splines the necessary topography can be generated to accurately represent the grade.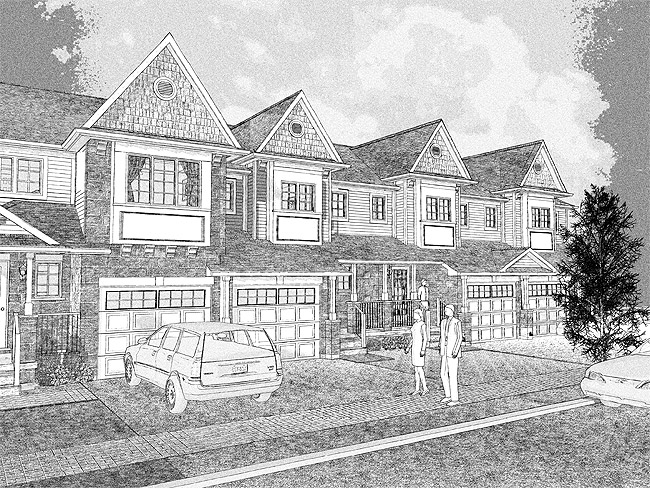 Site Work Polygons such as driveways, sidewalks, and roads can in turn be drawn as objects using the same free form sketching method or by first setting up the dimensions and then sketching objects to suit using either the align to edge, or center of the polygon. These polygon objects can then be modified to fit to the site, or have the site conform to their shape. Polygons display as shaded on site plans allowing for easier identification.