Room Layout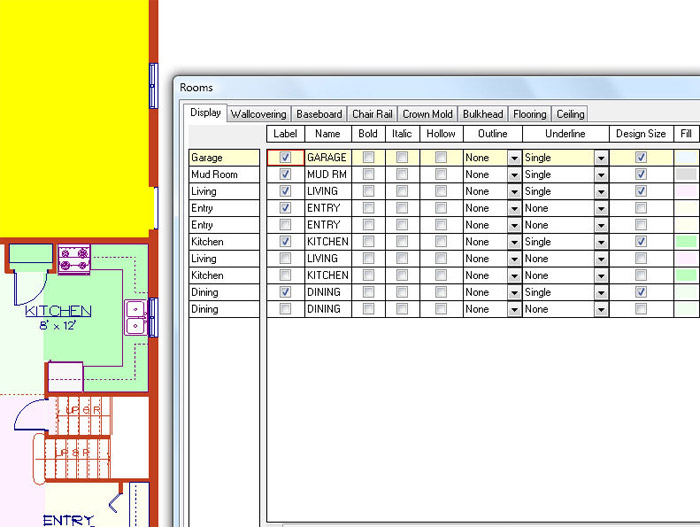 SoftPlan's Room Mode will allow for maximum amount of detail to be added with minimal amount of time investment. With just a single click of the mouse in Room Mode, a room will have the flooring, wall coverings, baseboards, crown, chair rails, soffits, and ceilings all specified to user definable settings.
By drawing these items, you will be sure to not only have a more complete 3D model, but also SoftList, the estimating module of SoftPlan, will be also be able to calculate all of the aforementioned material for a more complete bill of materials.
Additionally, room finish schedules can be automatically generated for inclusion on the finished drawings.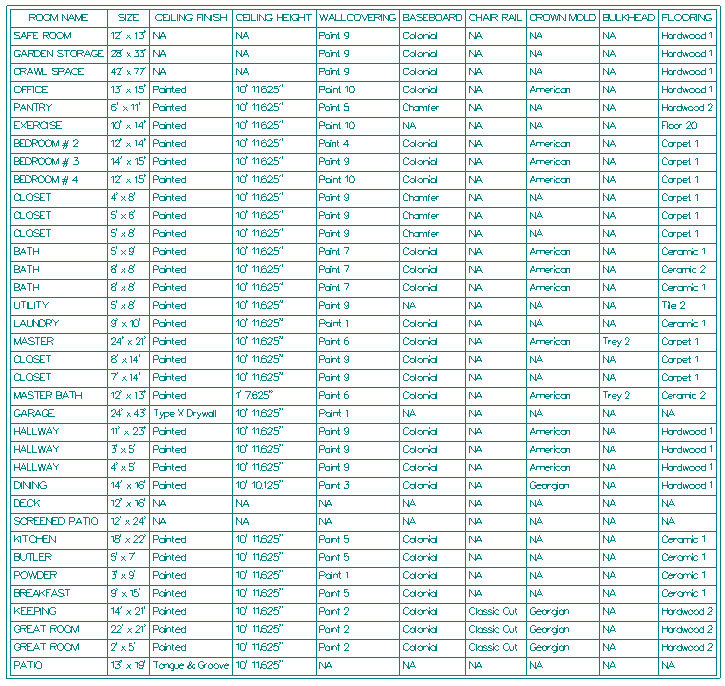 Much like their roof counterparts, SoftPlan ceilings can be modified from their default style, in this case flat (horizontal pitch), to more complex shapes. This includes but is not limited to vaulted as well as, multiple pitched and barrel vaulted.
Using SoftPlan's array of standard CAD tools or importing capabilities, you will be able to design your own custom profiles for trim work. Once saved into the libraries, these profiles can be added as part of the room details allowing you to generate completely accurate representations in SoftView 3D items like crown molding or chair rails.
As Rooms are drawn, they will be displayed on screen in colored shaded modes with the option of controlling both the room names and size being shown through Visible Items. This in turn could be printed off for a shaded presentation style drawing.