Contact Us
SoftPlan Sales:
Telephone: 800-248-0164
Address: 8118 Isabella Lane, Brentwood, TN, 37027
E-Mail: sales@softplan.com
SoftPlan Technical Support:
Telephone: 519-886-9750
Address: 245 Labrador Drive, Unit 4, Waterloo, ON, N2K 4M8
E-Mail:support@softplantech.com
SoftPlan Dealers USA & Canada
Below is a listing of the SoftPlan dealers located in the USA and Canada. Click on the dealer name to access the email address. Please contact SoftPlan Systems Inc. if you have questions about which dealer is closest to you.
If you are interested in distributing SoftPlan Architectural Design Software, please email outsidesales@softplan.com.
International Distributors
Australia & New Zealand

France, French Belgium & Switzerland
United Kingdom & Ireland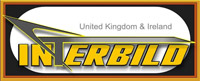 SoftPlan Advocate
A SoftPlan Advocate is a passionate SoftPlan home design software user who can from time to time assist with SoftPlan. To see if there is an Advocate in your area, please contact SoftPlan sales at 1-800-248-0164.