SoftPlan 3D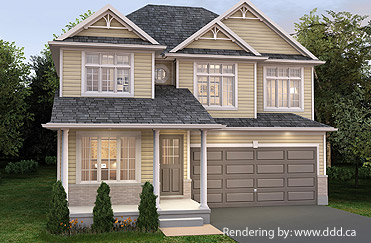 SoftPlan takes the drawing created in SoftPlan and generates a three dimensional rendering of your model. You can command the 3D to create photorealistic interior and exterior 3D renderings from any or all sides you would like to see, e.g., front, rear, left, or right. Customize your rendering by adding shadow and lighting effects, textures, backgrounds, and even your own images! The 3D capability comes standard with every SoftPlan purchase. To see sample renderings, click any link to the left or
click here
to
view the SoftPlan Gallery
.
| | |
| --- | --- |
| | |
| | A three dimensional rendering of your model appears at your request during any phase of the design process. |
| | View the rendering from different perspectives, interior or exterior. |
| | Apply countless textures to three dimensional surfaces, including hardwood, carpet, tile, brick, siding, stucco, and even your own custom textures. |
| | Add various interior and exterior lighting with incredible real life shadows and reflections. |
| | Import backgrounds and images from your digital camera, the web, your scanner, etc. |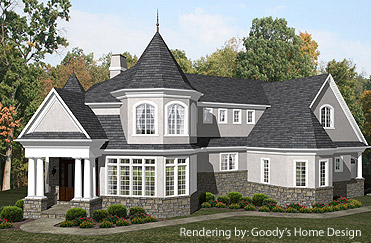 Gain a New Visual Perspective:

Because SoftView is directly connected to SoftPlan, you can immediately and automatically create a 3D rendering of your design anytime you wish. Use this rendering to get a first-hand visual of the house's appearance before it is built. SoftView will empower you to see your design from an unlimited amount of perspectives, both literally and figuratively! Make subtle or drastic changes with the click of the mouse. Then, view your rendering from any angle; inside or out; up close or from afar.
Improve Customer Satisfaction:

Create greater customer satisfaction by responding more quickly to their needs and requests. With SoftView you can show customers exactly what their house will look like when built. If remodeling, you can show customers the part of the house to be remodeled without having to draw the entire house. Then, allow them to visualize any changes they may have by showing them instant variations of the same house!
"More professional, more realistic presentations"
We wanted to make more professional, more realistic presentations, so we began investigating the wide variety of CAD software programs for remodelers and builders. We chose SoftPlan because it looked like a system that we could integrate into our daily activities without months of training. We were right; within days, we were able to print floor plans and elevations of room additions.

Gregory Geisler of R.A. Kalfas Home Improvement Inc.
(as seen in Remodeling Magazine)
Strongsville, OH