SoftPlan 2014 New Features: Rooms
---
Ceiling Insulation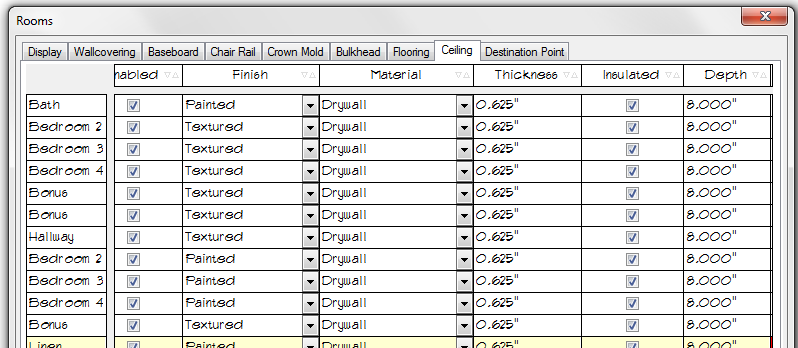 Ceiling Insulation and Thickness added to Roof Properties dialog. Automatically added the insulation when the Room is placed on the drawing.
---
Neighborhood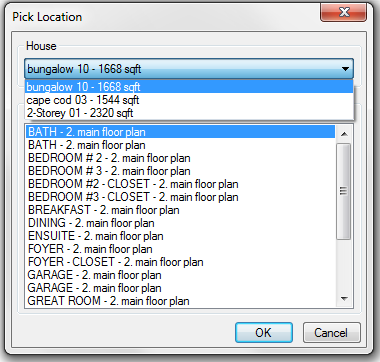 Room Selection added to the Neighborhood command. This differentiates between rooms with the same names on different houses within the neighborhood.
---
Masked
Masked option added to Room Names, blocked out lines and textures making the room name easier to read.
---
Room Finish Schedule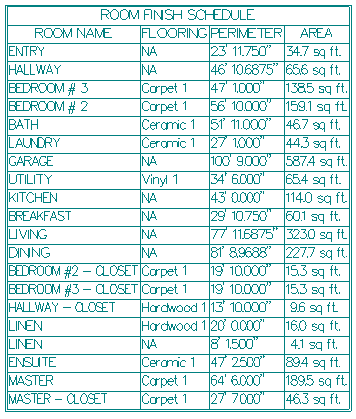 Area and Perimeter columns added.