SoftPlan 2014 New Features: Ceilings
---
Aluminum Soffit
Aluminum Soffit material added. Used for ceilings over porches.
---
Joist Hangers

Added to Ceiling Joists.
---
Joist Type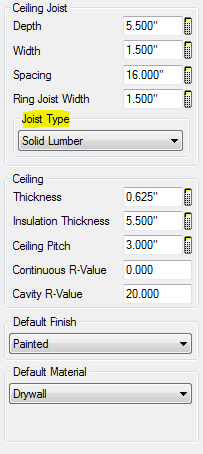 Joist Type added to System and Drawing Option defaults.
---
Overlay Drawing
Default toolbar contains the Overlay Drawing command. Used to quickly reference wall on other floors.
---
Style
Style automatically matches the Roof Style above when a Edge is given a Pitch.