SoftPlan 2012 New Features: Railings
---
Definitions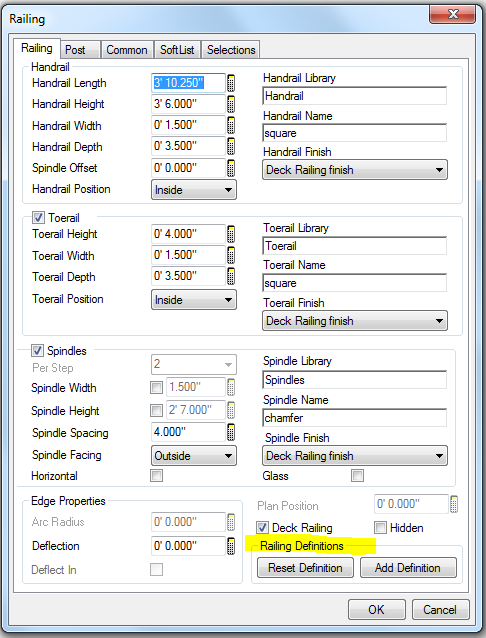 Definitions can be saved and recalled. Railing arrangements can quickly be assigned.
---
End Styles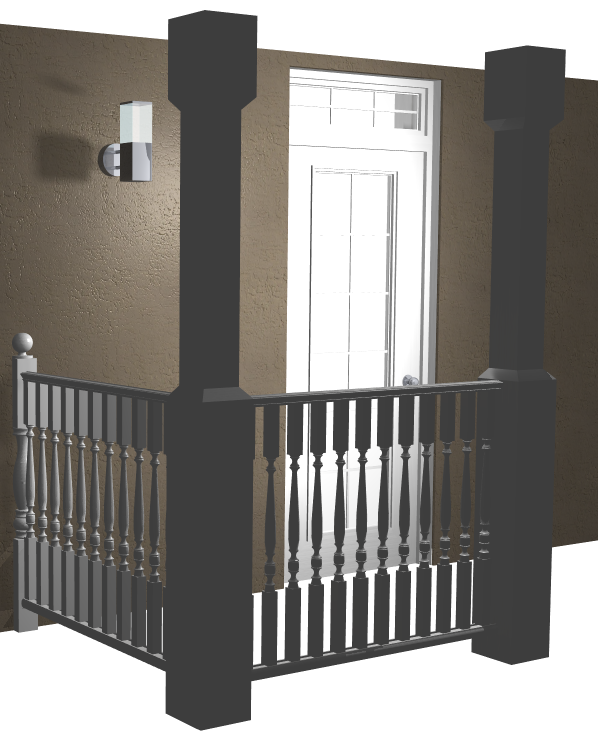 End Styles automatically set when a rail meets a post. The same logic is used when a rail intersects a wall.
---
Glass Rail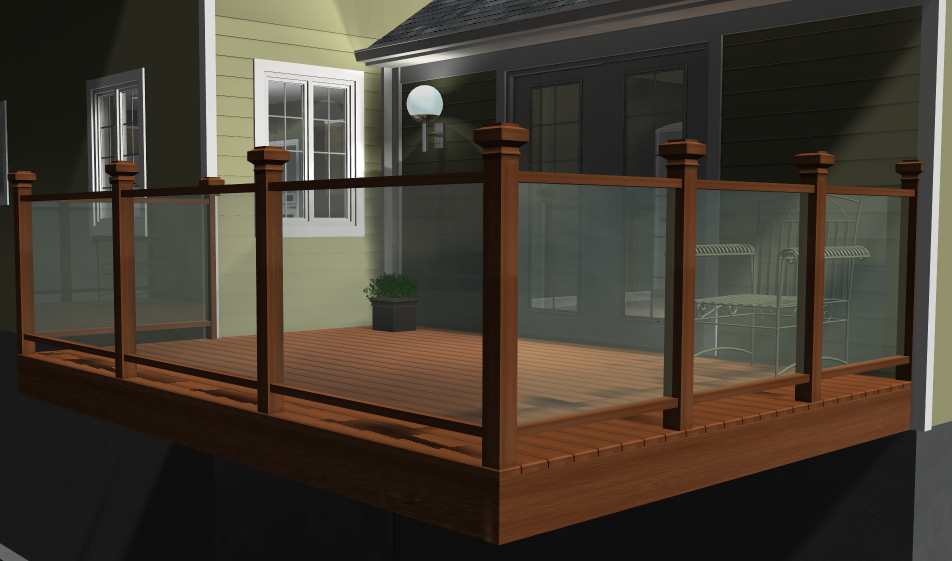 Edit Rail dialog contains a Glass Rail option to automatically add glass between the posts and the top and bottom rail.
---
Hidden option added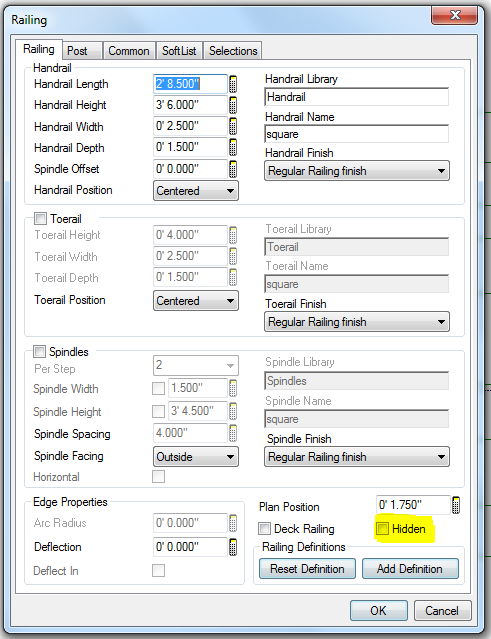 Used when a railing is located on a hidden stair. The railing will show in plan and in 3D but will not print.
---
Post Cap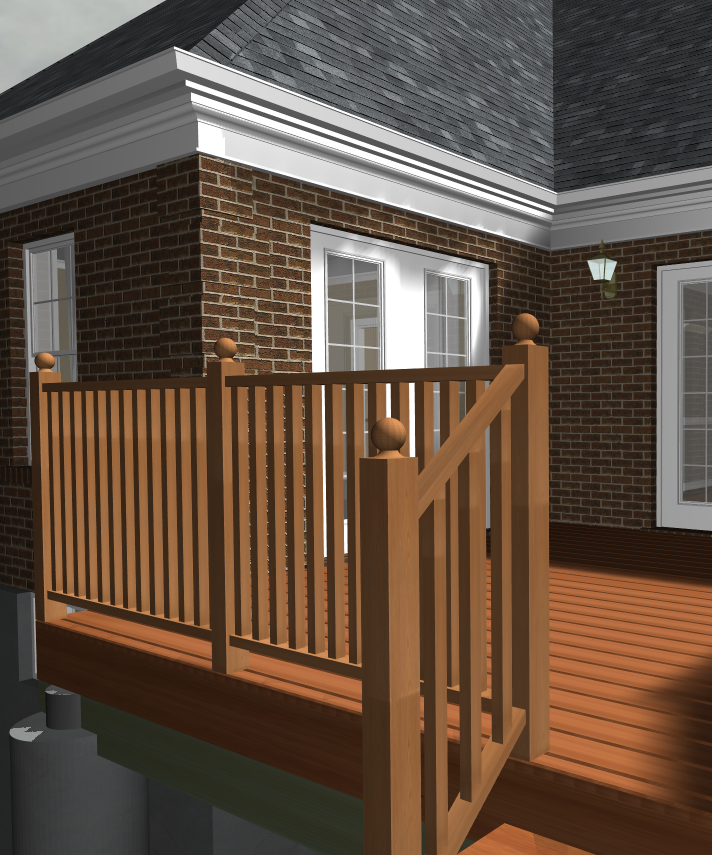 Post Cap option added. Automatically places user definable caps on the tops of the post for both stair rails and deck rails.
---
Spindle Spacing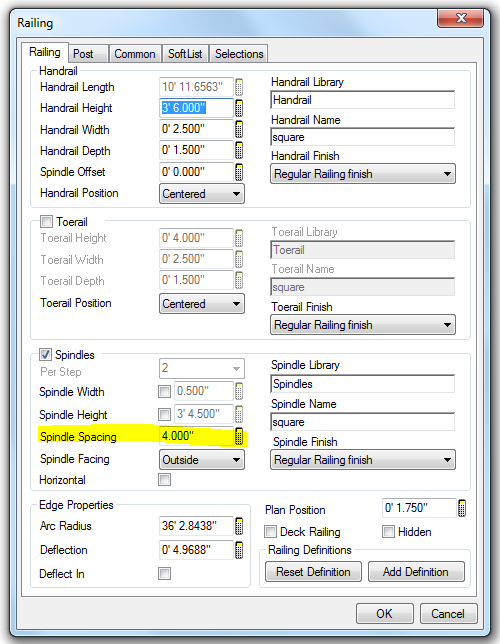 Spindle spacing added to instance level, allowing different spindle spacing for different spindle spacing on the same drawing.
---
Toe Rails
Automatically excluded from railings on stairs.