SoftPlan 2012 New Features: Print
---
@filename Information Stamp added
---
Auto-scale Pen Width option added to Multi Drawing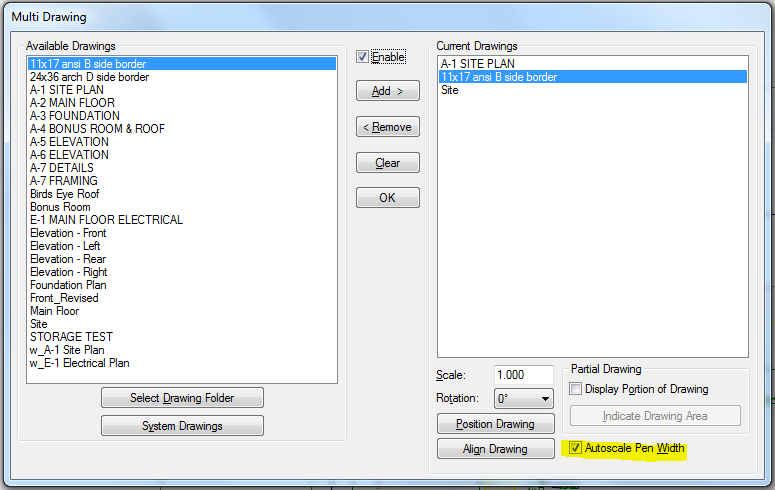 When selected the pen widths of a scaled drawing are automatically adjusted so 1/8" = 1' plans print clearer.
---
Ceiling
Ceiling Pen selection added.
---
Deck
Deck Outline Pen selection added.
---
Pen Sets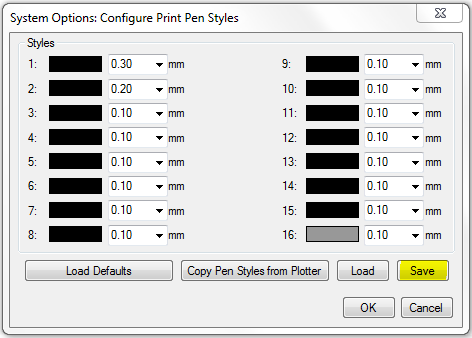 Pen Styles Save and recall added, useful to have different sets for different print scales.
---
Scale
Value for Scale has an increased number of decimal places (4).
---
@scale
The @scale format has changed from 1/4" = 1' to 1/4" - 1' - 0"
---
Shading
Polygon shading added to Prints.
---
Stair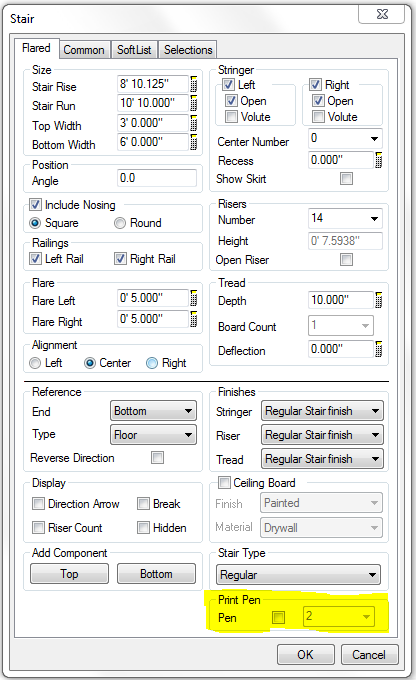 Instance level Print Pen override added to stairs. Useful when differentiating new from existing on remodels.
---
Symbol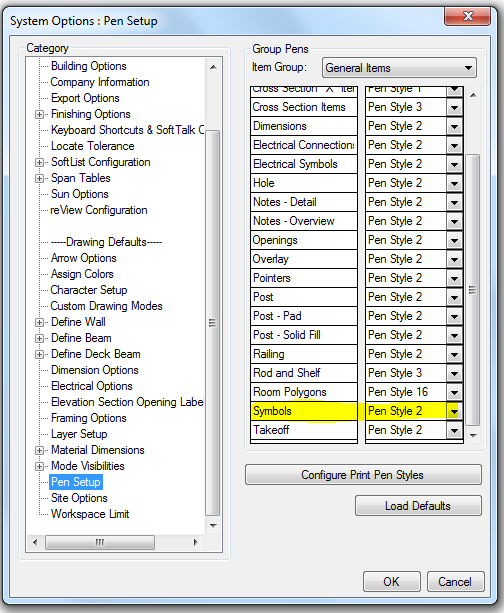 A default pen setting added.
---
Watermark command added
User definable Watermarks added. They are automatically placed over the drawing at print time.