SoftPlan 2012 New Features: Notes
---
@drawing stamp added
Automatically inserts the current file name into a Note.
---
Auto Label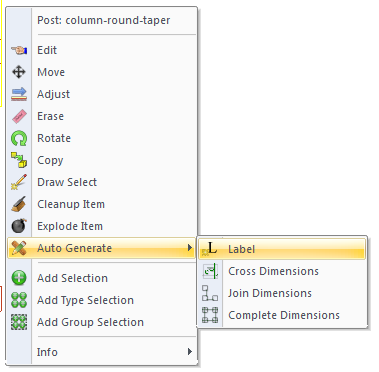 Auto Label added to the right mouse click.
Auto Label notes are automatically added in UPPERCASE.
---
Color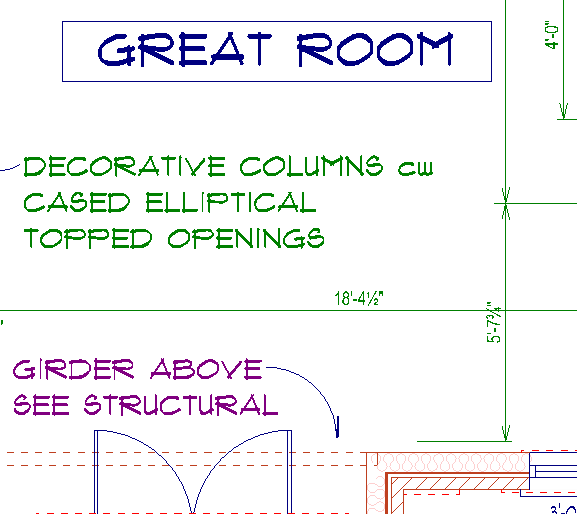 Colors of individual Notes can be changed.
---
Curved Note command added

The radius is entered as 3 point or SER (start point, end point, radius) or SCL (start point, center, length).
---
Explode
Exploded Notes maintain their justification and position.
---
Note dialog is resizable
---
Open Type Fonts usable in SoftPlan
---
Outline Mask option added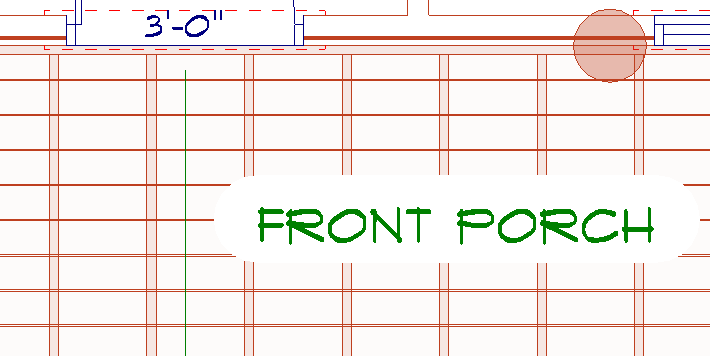 Blocks out lines and shading behind a note making it easier to read. The shape of the Mask is controlled by the Outline selection.
---
Outline Type Left Bar & Right Bar added

This image shows the Left Bar Note Outline type.
---
Pointers

Pointers can be drawn either from the note to the object or from the object to the note.
---
Pointers
Pointers will automatically open the add note dialog if there is not already existing at the end of the pointer.
---
Replace command added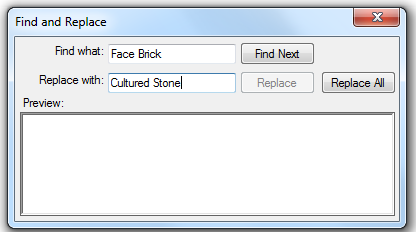 Search and replace text in existing notes on a drawing.
---
Right Click Mouse Menu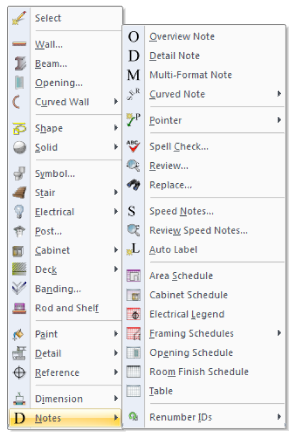 Click the right mouse button away from all items and a menu containing Notes appears.
---
Schedules
Floor, Ceiling & Roof Framing Schedules can be set to list Exact or Modular sizes.
---
Snap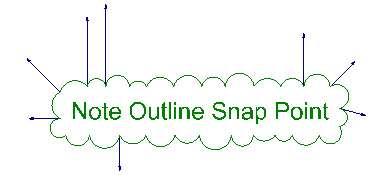 Note Outlines serve as a Snap point.
---
Stamps command added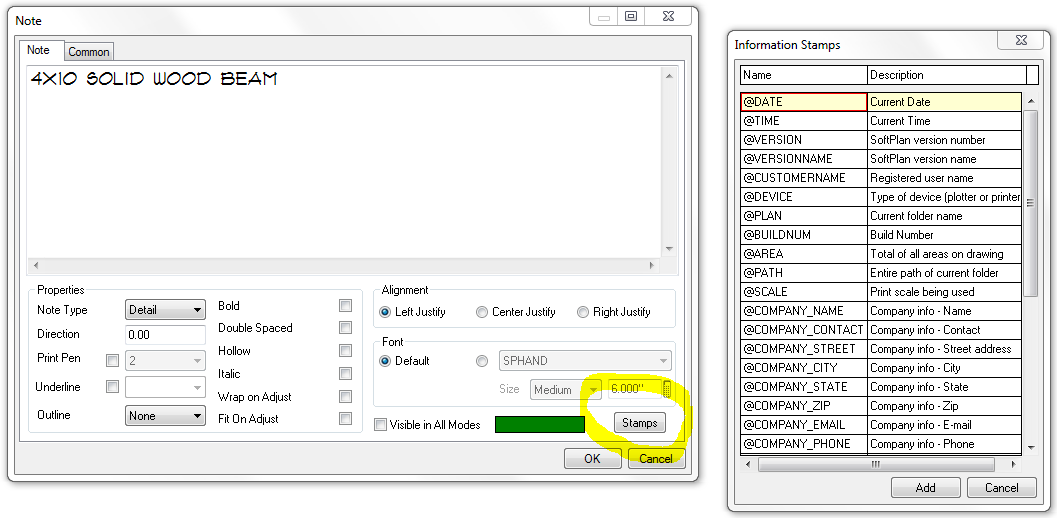 Select Stamps from the Note dialog and have access to SoftPlan's information stamps, the @ commands.
---
Spline Pointer Type added

---
Triangle Outline type added