SoftPlan 2012 New Features: Multi Drawing
---
Align command added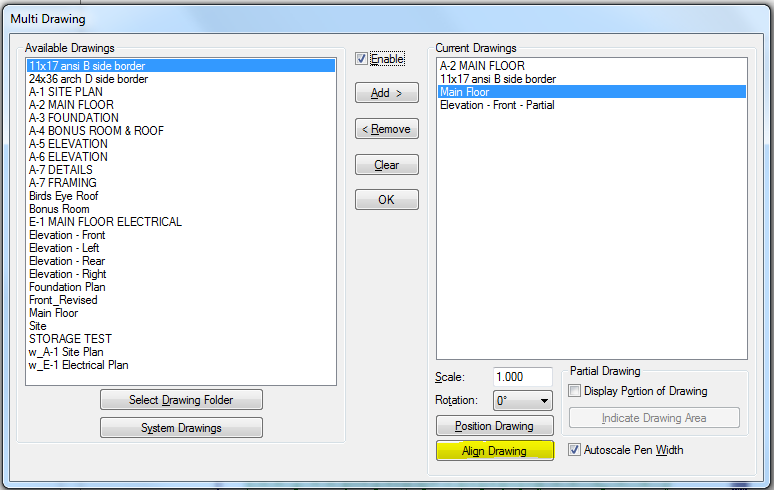 This makes lining up the drawings contained within the drawing much easier. The drawing limits are used as the boundary for the tool.
---
Scale
The maximum scale of an inserted drawing no longer has a cap.
---
Multi Drawing source drawings can be located in any folder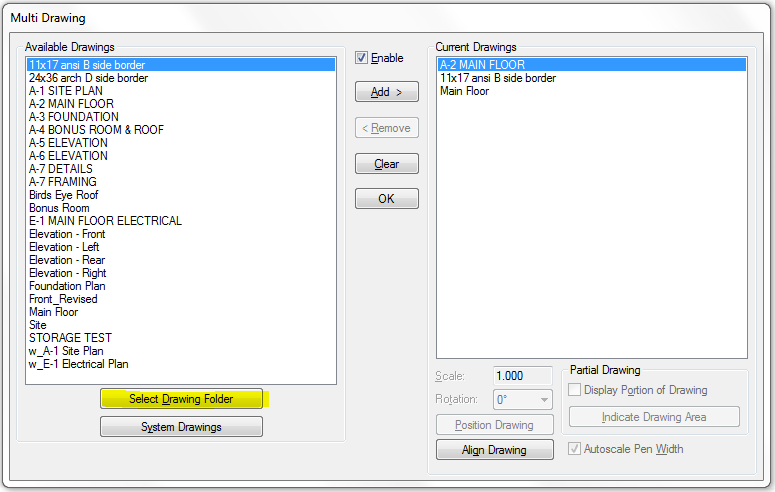 Drawings from any folder are now available for inclusion in a Multi. In older versions the drawings had to be located in the current folder or the system drawing folder.
---
Multi Drawing Outline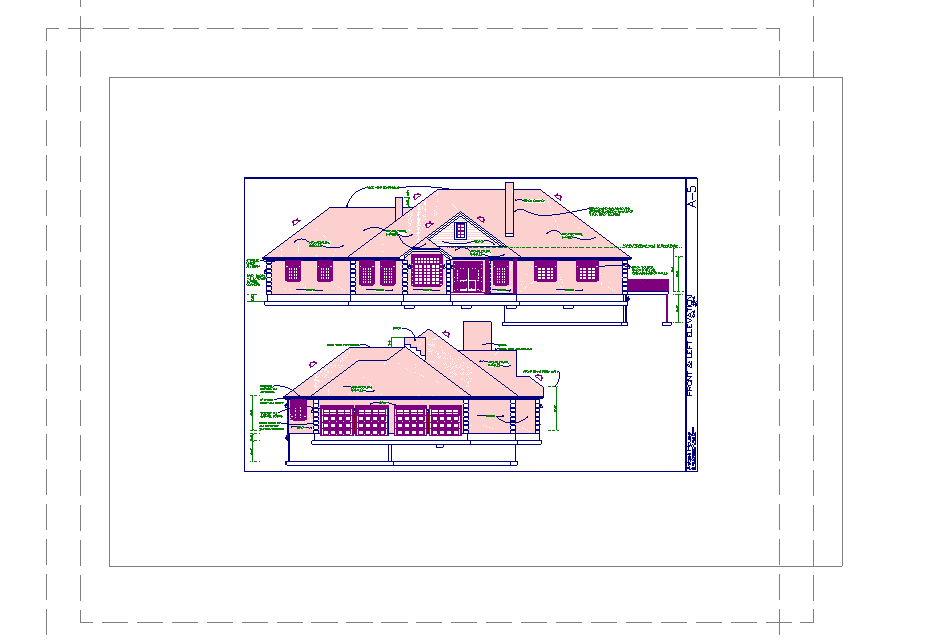 Drawing inside a Multi display their limits as dashed lines making it easier to arrange the drawings.
---
Partial Multi Drawing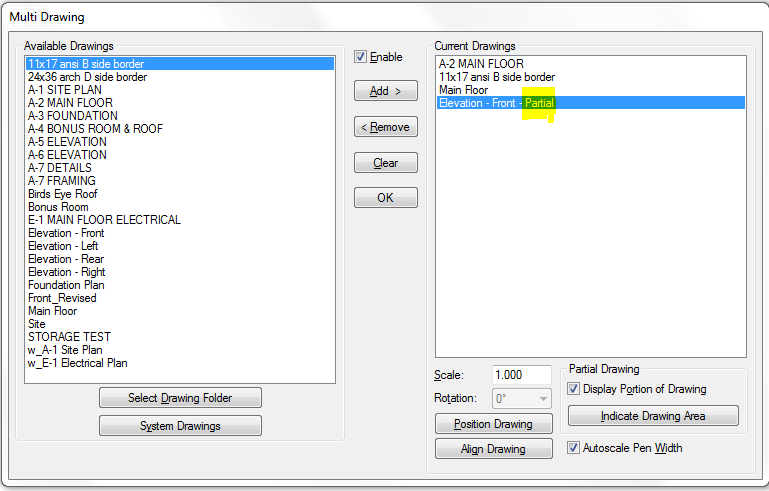 Multi Drawing - a "partial" indicator displays on the selection dialog when less than the full drawing is included.
---
Notes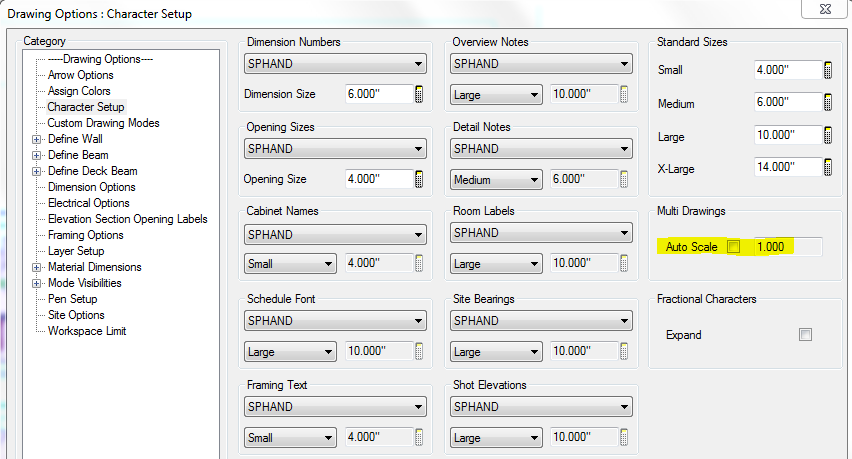 All notes can be scaled by a multiplication factors when the drawing is added to a Multi Drawing.
---
Rotate

Drawings can be rotated, 90, 180 or 270 degrees as they are inserted into the Multi Drawing.