SoftPlan 2012 New Features: Walls
---
3D
Draw Wall command added to 3D.
---
Banding will Duplicate and Repeat Edit
---
Banding Offset
Offset is now measured to the bottom of the Banding rather than the middle.
---
Beam Pockets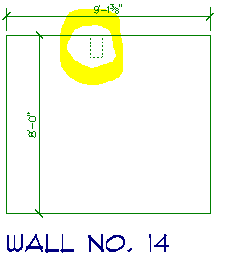 Beam Pockets are added to non-framed walls in a Wall Panel diagram
---
Display (Plan View)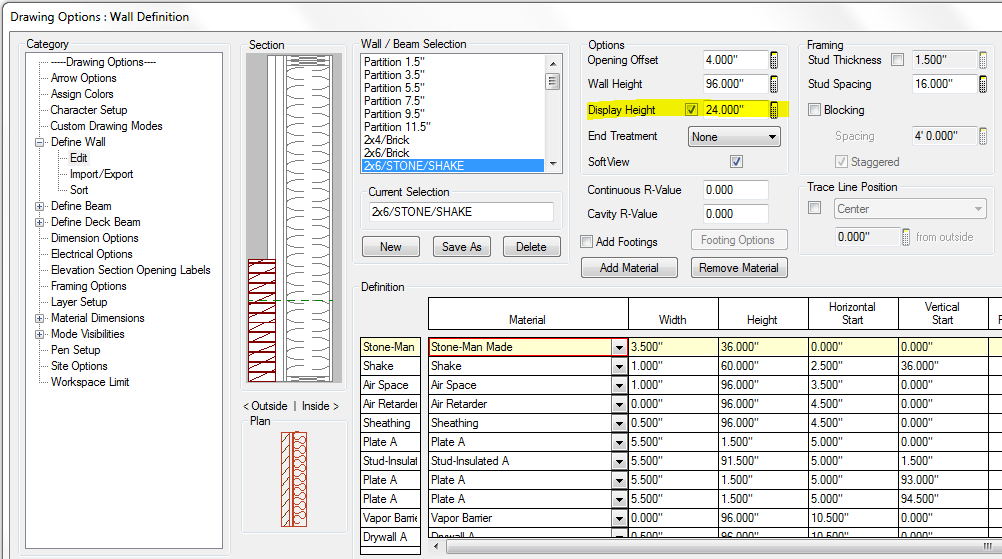 Wall Definition contains an option called Display Height that controls at what height the plane view of the wall will be taken.
---
Dutch Lap Siding profile added

---
Fit to Soffit option added
Edit Wall has a Fit to Soffit command. This shortens or extends the wall's exterior material until it lines up even with the bottom of the soffit.
---
Footings

Explode a footing, in plan view, and the lines can be fine tuned.
---
Glass
Glass Shower wall added to default wall list.
---
Insulated Concrete Form (ICF) added to wall materials
Insulated Concrete Form (ICF) walls (brick, stone, stucco) added to default extended wall list.
---
Log Wall Corner Style added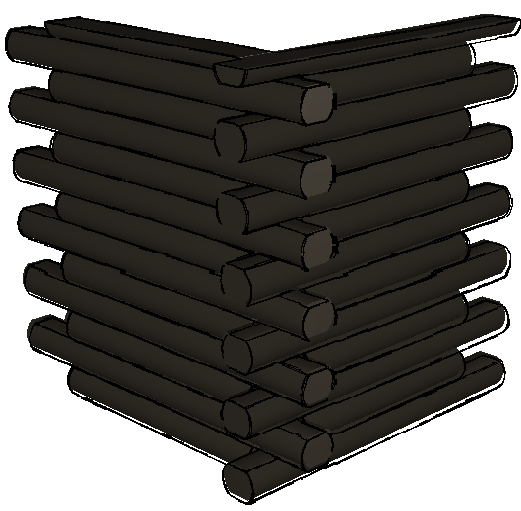 Automatically create Butt and Pass or Swedish Cope style log wall corners.
---
Pressure Treated Bottom Plate selection added to Walls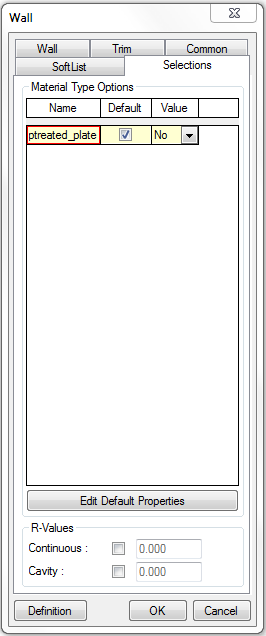 Selecting this option allow the materials list to count Pressure Treated wood without having to have a completely separate wall definition.
---
Pole Barn
Wall Type added to extended list.
---
Pressure Treaded Plywood added to wall materials
This allows walls definitions for pressure treated wood foundations to be created.
---
R-Values added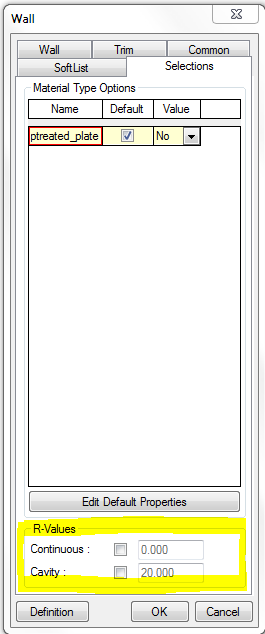 R-Values (continuous and cavity) are stored with each wall and are used when performing energy calculations.
---
Stone Walls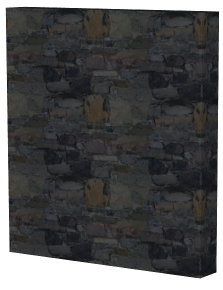 Existing Stone Walls added to Remodelers list.
---
Stud– Insulated B and Stud Insulated C added to wall materials
This will allow for walls to be defined with different insulation types, batt vs. sprayed for example.