SoftPlan 2012 New Features: Symbols
---
Anchor at Center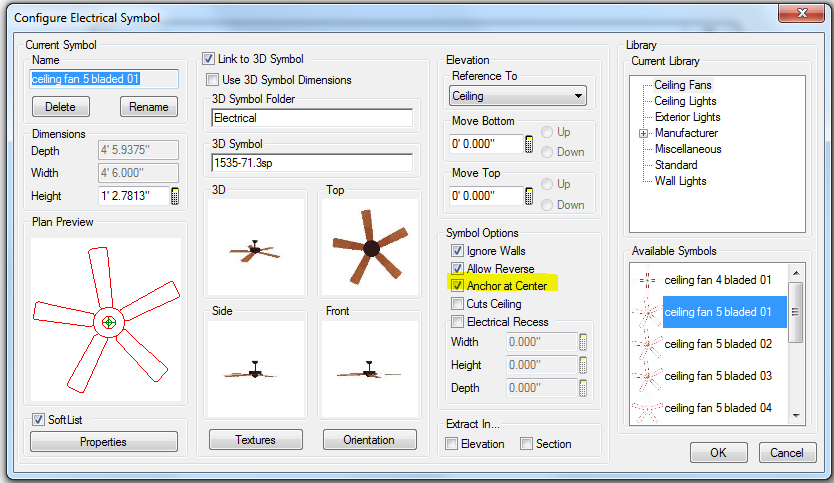 Option added to the symbol configuration. When selected the symbol is draw centered on the mouse click, otherwise the mouse click represents the bottom middle of the symbol. Useful for items such as ceiling lights.
---
Cursor Lock
Draw Symbol locks at 0 and 90 degrees from cursor axis rather than in 15 degree increments.
---
Ceiling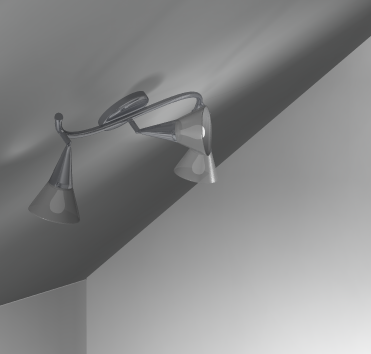 Symbols can site flat or plumb on a sloped ceiling.
---
Cut Ceiling option added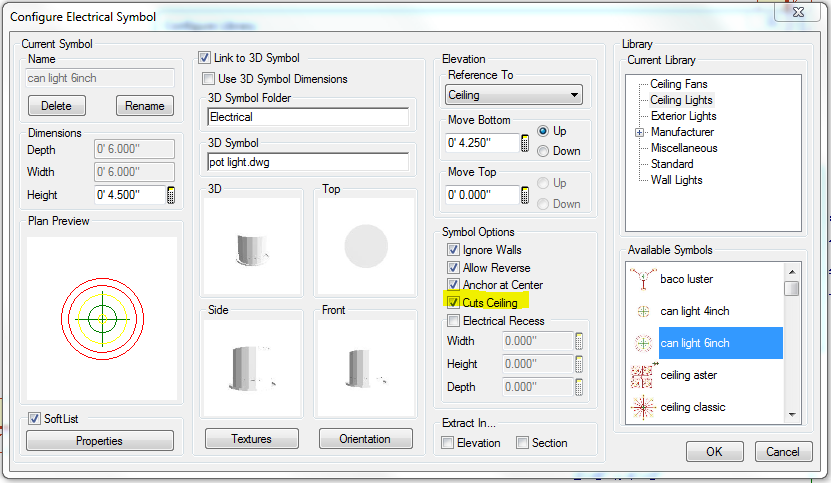 Symbol definition option that when selected allows a symbol to be drawn into a ceiling. Used on a pot light for example.
---
Draw Symbol added to 3D, Elevation, and Section
---
Layer
Symbols can be added to a layer by default.
---
Missing 3D Links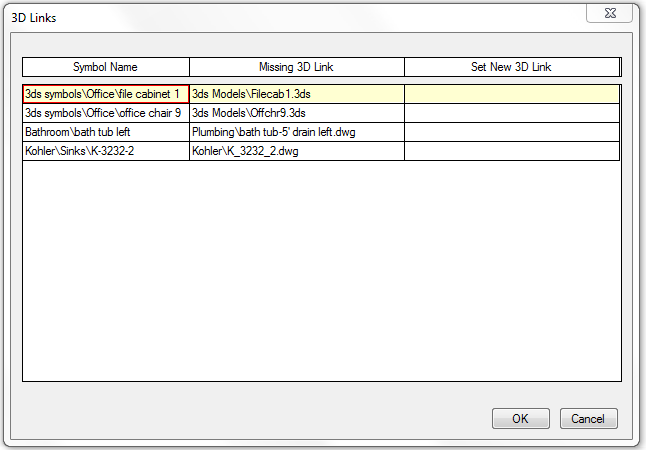 If a project is opened that has missing 3D symbols a dead link assignment dialog will appear. This provides an opportunity to link the 2D symbol being used with a 3D symbol that is currently on the system.
---
Size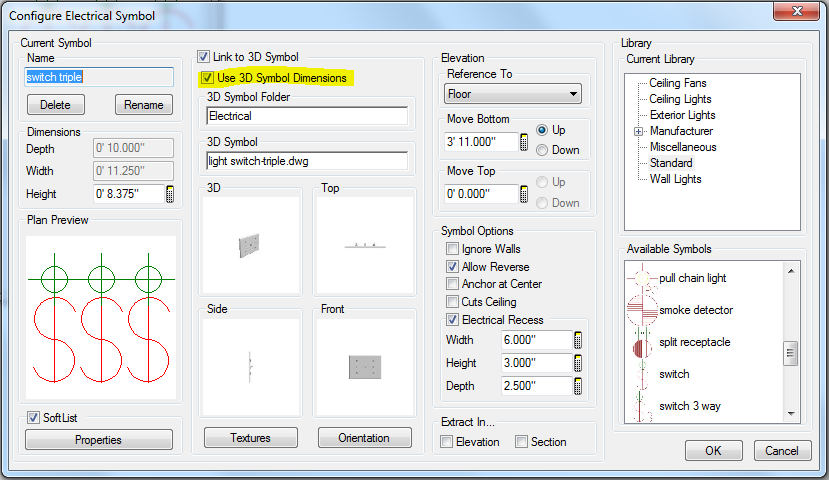 Extraction size can be based on either the 2D or the 3D symbol size. Symbols such as furniture are the same in both 2D and 3D but symbols like light switches are different and require the "Use 3D Symbol Dimensions" selection.
---
Sketchup
Link to Sketchup (*.skp) files added, the 3D component of a symbol can be a .skp file.
---
Thumbnail preview
A 2D preview appears beside the name of the symbol in the symbol selection dialog.