SoftPlan 2012 New Features: SoftList
---
Cabinets
Cabinets with a Custom name will list separately in SoftList from standard cabinets.
---
Custom Formula Right Mouse Click

Right click the mouse accesses Cut, Copy, Paste, Undo, and Redo.
---
Cutlist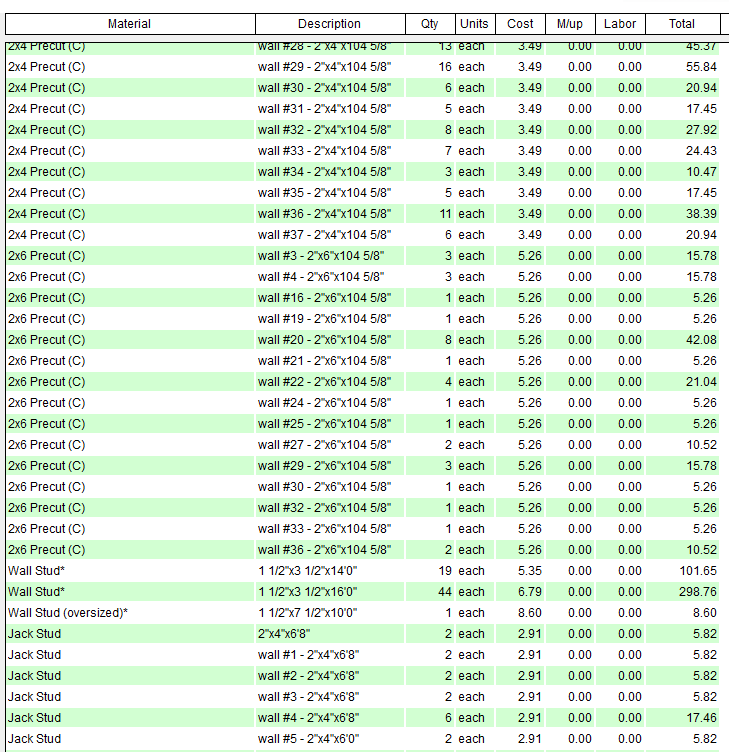 The cutlist report lists the Wall ID that contains the material in the report.
---
Decimal Quantities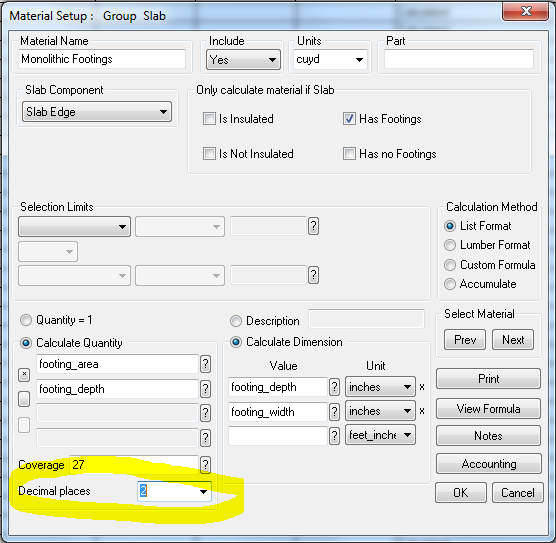 SoftList has the ability to list Quantities in fractions, i.e.: 7.5 cuyd of concrete vs. 8 cuyd. (decimal, partial)
---
Drywall
Default Drywall formulas excludes opening over 32 sq ft.
---
Ignore All Warnings option added
Option appears during the generation of the materials list when an error occurs.
---
Insert blank lines into saved report added - select the insert key on the keyboard.
---
Highlight Entities
Displays results from all drawing in the model.
---
Export to REScheck ™ Building Energy Codes Program added

REScheck ™ reports are required for permitting in many jurisdictions and SoftPlan will automatically generate the report.
---
Lumber Tables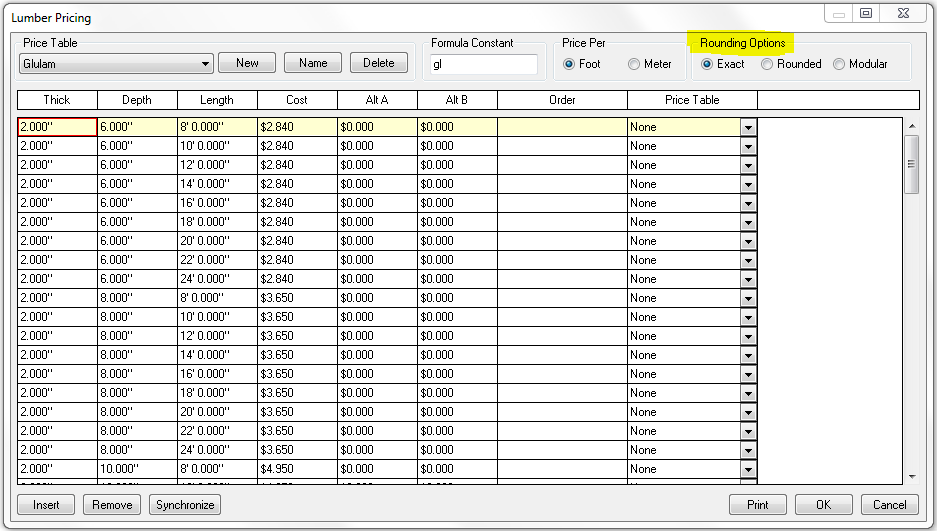 Rounding options added to the individual lumber tables allowing some lumber to report modular while other report exact or rounded.
---
Orientation
Orientation variable added, used for energy calculations.
---
Planting Bed type added to Site group
---
Reports
No limit in the number of lines (rows) that a report can contain.
---
Rod & Shelf
End Panels on Rod & Shelf include sizing information.
---
Selections
Selections options added to items, differentiates materials that appear identical on a drawing but list separately on a material list (2000 vs. 5000 psi concrete)
---
Takeoff Mode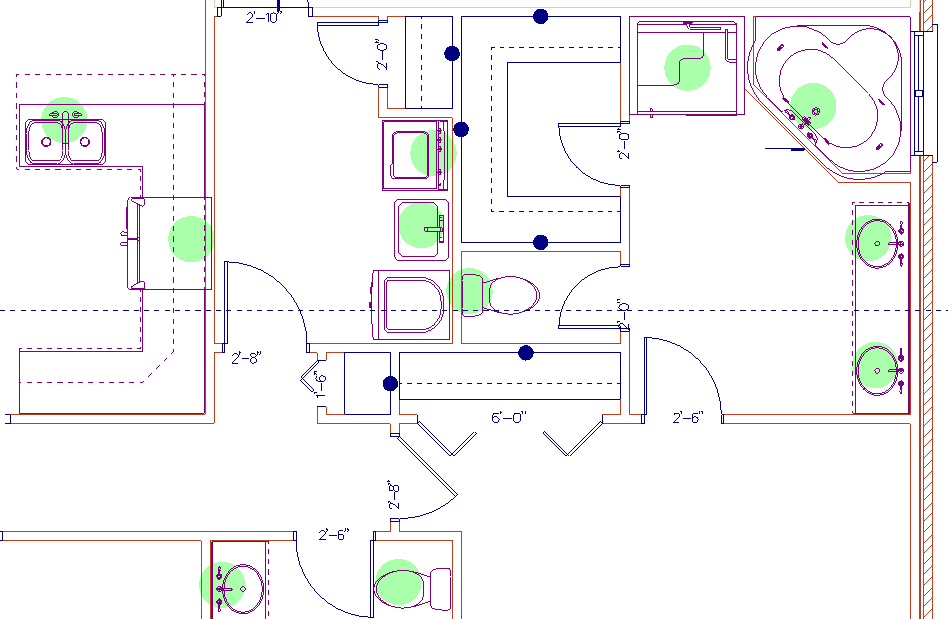 Highlight type Point (Radius, Circle) added, used to count number of occurrences of an item.
---
Wall & Beam Profile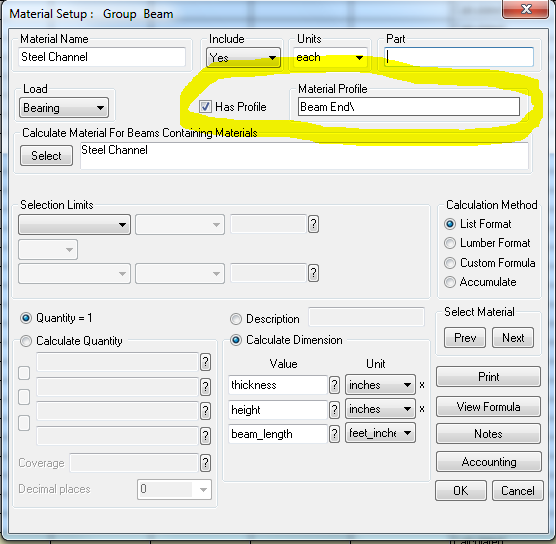 Walls and Beams can base calculations on their profile.