SoftPlan 2012 New Features: Cross Section
---
Shaded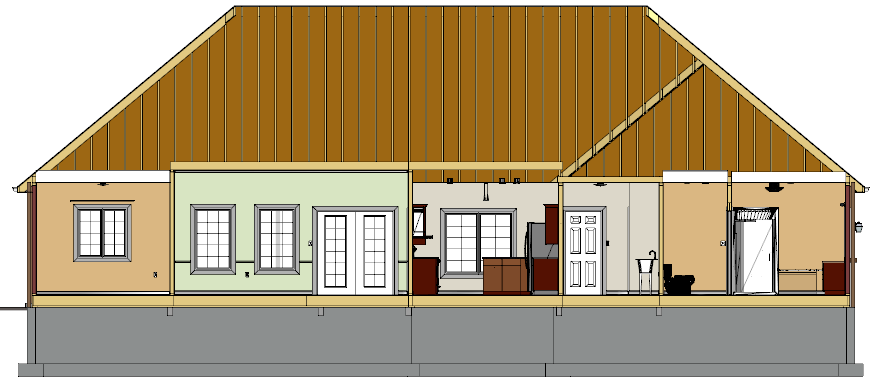 The default elevation view is shaded.
---
Section Lines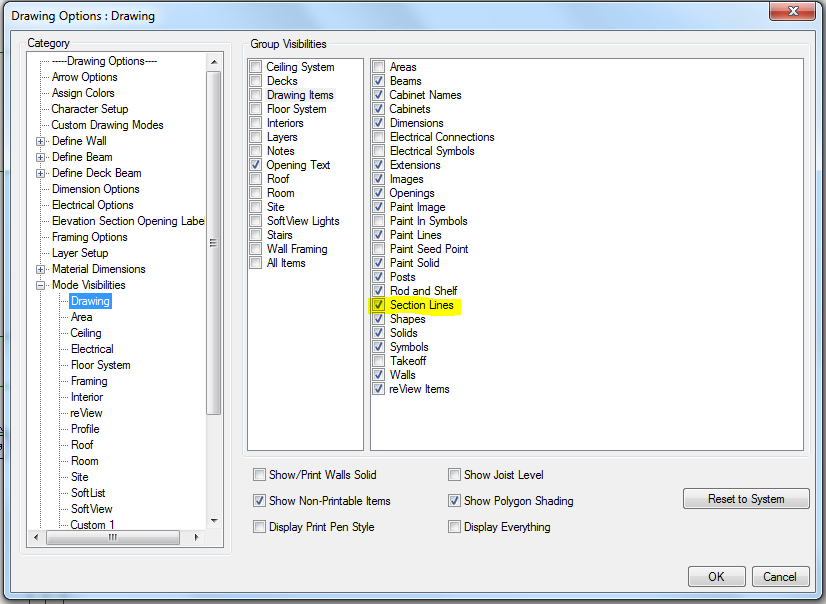 Section Lines can be drawn on any drawing in the project and displayed on any other drawing in the project. In older versions the section line always had to be on the lowest floor. Display is controlled via the Visible Items settings.
---
Section Poly Line added

Allows for the creation of stepped Section lines.
---
Slab Insulation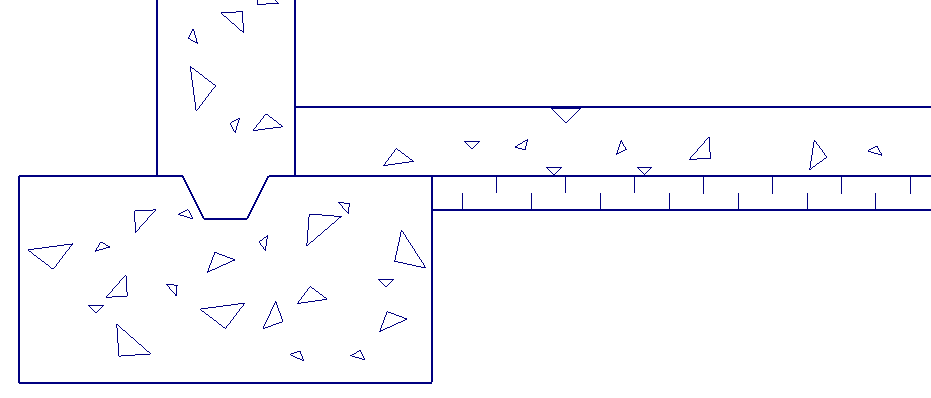 Slab Insulation automatically added to sections.
---
Symbols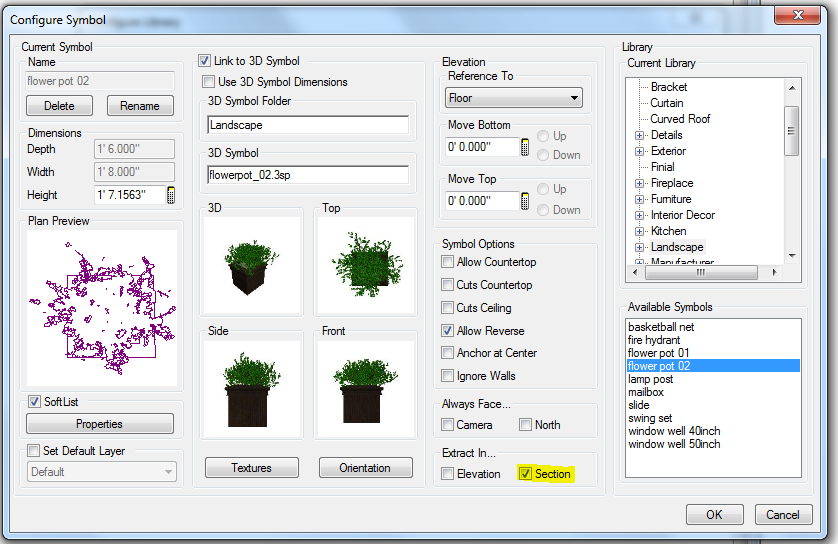 Symbols have an Extract In Section option added giving the user control over the whether or not a symbol shows up on a cross section.
---
Saved Drawing
The number of small lines on a saved section drawing are reduced resulting in a drawing that takes less effort to finalize.